Self Portraits of God
Chapter 1: Studies in the Life and Work of Jesus
Lesson 1: A Study of Miracle
General Introduction
When God made people He made them with the potential to have their abilities increase. When things went wrong and sin entered, people were marred, but still loved, and God began a long series of approaches to His needing-to-be-repaired people, using a series of titles and acts. The titles that He used, and the acts that He did, were intended by Him to convey to His subjects some knowledge of what He was like.
We probably all know all this, but perhaps not so well known are some of the messages from these titles and acts which are associated with Jesus during His life on earth. By the use of the parables that He told, Jesus brought the eternal future to view, while by the use of miracles He revealed the invisible God in visible forms.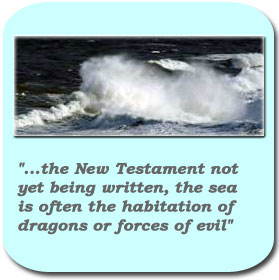 His best-known acts are the recorded miracles that make up part of the Gospel records known to us as the books of Matthew, Mark, Luke, and John, in the New Testament of our Bibles. Many people are also aware of the recorded miracles making up portions of the Bible-book named the Acts of the Apostles. Perhaps not so well known are miracles which make up parts of the history in the Old Testament portion in the Bible.
These miracle stories of God's intervention in the lives of people are some of our best sources for learning what God is like. These miracles carry messages that are often greater than the individual acts. The messages from the meaning and nature of the individual miracles make a great study of the character of the God who does these unusual acts, acts which are often separate in their occurrences, but which by their nature fit together, drawing pictures of their author; self-portraits of God.
Prepared to be blessed as we began this study of the life and work of Jesus by looking at the meaning and nature of some of the miracles done by Jesus recorded in our Bibles.
Why the Biblical record of the acts of Jesus
In the Biblical book of Acts Luke points out that he has recorded in the Gospel book called by his name concerning what Jesus began both to do and to teach during His life here on earth.
The significance of recording the teachings of Jesus is apparent to all of us. But what is the significance of the acts of Jesus which are recorded? Why are these particular acts recorded? Are these recorded acts all the acts that Jesus did? Do they all have the same message?
The apostle John, commenting about the total activities of Jesus, as compared to the things that he has recorded in his Gospel from Jesus' life writes that there are also many other things that Jesus did, which if they were written one by one, I suppose that even the world itself could not contain the books that would be written" (John 20:25, NKJV).
Therefore we conclude that those acts which were selected to be recorded were selected because they were seen as having special significance; they were functional. Notice the following texts.
Acts 2:22
"Jesus of Nazareth, a man approved of God among you by miracles and wonders and signs which God did by Him in the midst of you, as you yourselves also know;…"
Matthew 11: 2-5
"Now when John had heard in the prison the works of Christ, he sent two of his disciples, and said unto him, art thou he that should come, or do we look for another?
Jesus answered and said unto them, go and show John again those things which you do hear and see: the blind receive their sight and the lame walk, the lepers are cleansed, and the deaf hear, the dead are raised up, and the poor have the gospel preached to them.
Jesus' answer to the disciples of John the Baptist, regarding the question John the Baptist had had them bring to Him as to whether He was the expected One, was to point them to His works.
This means that Jesus' works testified that He was the Expected One; the Messiah promised throughout the Old Testament.
John 20:30, 31
And truly Jesus did many other signs in the presence of His disciples, which are not written in this book; but these are written that you may believe that Jesus is the Christ, the Son of God, and that believing you may have life in His name.
Now that we have in front of us the function of the record of Jesus' acts, we can seek to find the individual messages His works carry; messages which show He is the Promised One, the approved Son of God who gives life.
We will do this study by revisiting individual accounts of miracles from the Gospels. But before revisiting, we should note that for study purposes the acts of Jesus can be divided into four categories or classes:
Miracles of Healing the Sick
The miracle of raising the dead
Miracles of exorcism, or, casting out devils, and
Nature Miracles
Class 1- Miracles of Healing the Sick
It was very common for Jesus, while He was on earth, to go through villages healing; and when He left there was not one person who was still sick. In the records of these acts by Jesus no requirement for healing is presented to the ill ones; the only required qualification for one to be healed, showing in the story, was their need.
Notice the record in Matthew 9:35.
Then Jesus went about all the cities and villages, teaching in their synagogues, preaching the Gospel of the kingdom, and healing every sickness and every disease among the people.
Miracles of healing-the-sick done by Jesus were aimed at the ordinary ills or sicknesses of any Oriental village: the blind were given sight, the lame were made well, the deaf were made to hear, and the lepers were restored whole.
One of the interesting things we notice as we begin to study Jesus acts of healing is that Jesus connects the ordinary illnesses, or sicknesses, found in any Oriental village He traveled through, to sin. This connection between sickness and sin appears many times in the records of His work. For example, notice Mark 2:17, where we read that those who are well have no need of a physician, but those who are sick. I did not come to call the righteous, but sinners to repentance.
These records call to mind the great prophecy of Isaiah 35: 3-6, which reads, strengthen the weak hands, and make firm the feeble knees. Say to those who are fearful-hearted, be strong, do not fear! Behold, your God will come with vengeance, with the recompense of God; He will come and save you. Then the eyes of the blind shall be opened, and the ears of the deaf shall be unstopped. Then the lame shall leap like a deer, and the tongue of the dumb sing. For waters shall burst forth in the wilderness and streams in the desert.
In these Old Testament verses healing and salvation are tied together just as in the works and words of Jesus.
But back to our study of Jesus!
Matthew 8:2-4.
And behold, a leper came and worshipped Him saying, " Lord, if You are willing, You can make me clean."
Then Jesus put out His hand and touched him, saying, "I am willing; be cleansed." Immediately his leprosy was cleansed.
And Jesus said to him, "See that you tell no one; but go your way, show yourself to the priest, and offer the gift that Moses commanded, as a testimony to them."
The stories of Jesus' healing of lepers are of great interest to our study because after a leper was healed the law required him to appear before a priest for an examination to confirm that he had in fact been healed; this was not true of any other illness. If the priest confirmed that the leper had in fact been healed, there was a required ritual that the healed leper must participate in before he could return to his tent, or again be a participant in the affairs of the nation.
What makes this ritual recorded in the Old Testament book of Leviticus interesting to our study is the fact that the required ritual was a portrayal of the gospel, the good news of salvation; including an acting out of the death and resurrection of the promised Messiah, and the blessings accruing from them (For the details see Leviticus 14: 1-20).
Therefore each time Jesus healed a leper the healing was followed by an acting out of the plan of salvation- the solution to the hopelessness of those plagued with sin.
But sickness and sin were not only associated in a general way in the Scriptures and the work of Jesus, but sometimes the healing of the sick was preceded by an explicit statement of forgiveness of sin. Notice the story in Mark 2:1-12.
In these verses a very ill young man was brought to Jesus by his friends when Jesus was not reachable! So they took him up on the roof of the house in which Jesus was working and broke up the roof and let their friend down into the presence of Jesus. The Bible story says that when Jesus saw their faith He said to the paralytic, Son your sins are forgiven you.
There is no record showing a request for the forgiveness of sin. But the story ends with the dying young man taking up his bed and walking away in perfect health!
The special element in this story is the implied element; that the young man had caused his own problem; but Jesus forgave his sin and healed him.
In this story we are introduced to a Jesus who forgives sins as soon as He sees faith expressed. This story also shows that the forgiveness of sin brings with it healing as pictured in Isaiah 35. Finally we observe the implied condition for seeking Him- we must respond to His drawing. (Jesus did not have to ask the paralytic who he was.)
Mark 5:22-42.
Jesus is on His way to heal a little girl, at the request of her father, when the crowd is so large, and progress is so slow toward the father's house that the father fears his little daughter might die before Jesus can walk there; but the situation gets much worse when suddenly Jesus stops moving forward to turn around and say to the crowd who are pushing on Him, "Who touched My clothes?"!
Notice the record of this great story.
And behold, one of the rulers of the synagogue came, Jairus by name. And when he saw Him, he fell at His feet and begged Him earnestly, saying, "My little daughter lies at the point of death, come and lay Your hands on her, that she may be healed, and she will live."
So Jesus went with him, and a great multitude followed Him and thronged Him.
Now a certain women had a flow of blood for 12 years, and had suffered many things from many physicians. She had spent all that she had and was no better, but rather grew worse.
When she heard about Jesus, she came behind Him in the crowd and touched his garment.
For she said, "if only I may touch His clothes, I shall be made well."
Immediately the fountain of her blood was dried up, and she felt in her body that she was healed of the affliction.
And Jesus, immediately knowing in Himself that power had gone out of Him, turned around in the crowd and said, "Who touched My clothes?"
But His disciples said to Him, "You see the multitude thronging You, and You say, 'Who touched Me?'"
And He looked around to see her who had done this thing.
But the woman, fearing and trembling, knowing what had happened to her, came and fell down before Him and told Him the whole truth.
And He said to her, "Daughter, your faith has made you well. Go in peace, and be healed of your affliction."
While He was still speaking, some came from the ruler of the synagogue's house who said, "Your daughter is dead. Why trouble the Teacher any further?"
Because this lady who was sick for so long was healed by simply reaching out in faith to Jesus, we know that however chronic our evilness has been, Jesus responds to the touch of faith.
The Self-portrait
in this miracle of healing is of the Wish-grantor; the One from whom we can receive without asking.
Now to our next story.
I heard what you said! You are very happy for what happened to the ill lady but how does the story of the little girl end?! Does she stay dead?!
We will finish that story when we do category 2 of our study- the miracle of raising the dead. (What do you think happened to the little girl?! Does she stay dead?!) Mark 10:46-52.
Now they came to Jericho. As He went out of Jericho with His disciples and a great multitude, blind Bartimaeus, the son of Timaeus, sat by the road begging.
And when he heard that it was Jesus of Nazareth, he began to cry out and say, "Jesus, Son of David, have mercy on me!"
Then many warned him to be quiet; but he cried out all the more, "Son of David, have mercy on me!"
So Jesus stood still and commanded him to be called. Then they called the blind man, saying to him, "Be of good cheer. Rise, He is calling you."
And throwing aside his garment, he rose and came to Jesus.
So Jesus answered and said to him, "What do you want Me to do for you?" The blind man said to Him, "Rabboni, that I may receive my sight."
Then Jesus said to him, "Go your way; your faith has made you well." And immediately he received his sight and followed Jesus on the road.
The healing of the blind man of Jericho resulted in his becoming a follower of Jesus.
Miracles of healing as
Self-portraits
collectively show us Jesus at work – a self-portrait of God that reveals One who lives to serve; a picture that reminds us of the Old Testament text which declares that He rejoices over us with singing.
Miracles of Jesus, Class 2- Raising the dead
We left our story of the trip by Jesus to the house of the ruler of the synagogue who had a very ill daughter at the point where the father has just been told by a messenger from his home that his daughter has died, and then the question was asked, "Why trouble the teacher any further?"
The Biblical story continues, (Mark 5: 36- 42)
As soon as Jesus heard the word that was spoken, He said to the ruler of the synagogue, "Do not be afraid; only believe."
And He permitted no one to follow Him except Peter, James, and John the brother of James.
Then He came to the house of the ruler of the synagogue, and saw a tumult and those who wept and wailed loudly.
When He came in, He said to them, "Why make this commotion and weep? The child is not dead, but sleeping."
And they ridiculed Him. But when He had put them all outside, He took the father and the mother of the child, and those who were with Him and entered where the child was lying.
Then He took the child by the hand, and said to her, "Talitha, cumi," which is translated, "Little girl, I say to you, arise."
Immediately the girl arose and walked, for she was 12 years of age. And they were overcome with great amazement.
In the stories we have reviewed thus far each of the people needed the blessing they received. But there is a sense in which this father did not need his little girl; she was not his means of support. She is not even said to be his only child. Therefore Jesus going to her home to heal her when He was asked to help her by her father means that He cares about what we care about. The father's urgency of request is based in his love for his little daughter.
We also note that the Bible writer gives us no indication that Jesus would have gone to her home if the little girl's father had not gone to find Him and request His help for the very ill little girl. It seems that she would have died and not been raised back to life if the father had not asked Jesus for help.
The picture we see revealing itself in this story is that in answer to the request of those in need, Jesus does things which otherwise apparently would not be done. The message from this miracle that is added to our accumulating knowledge about Jesus is that He loves to have us work with Him.
The Self-portrait
is of the Divine-listener.
Luke 7:11-16.
Now it happened, the day after, that He went into a city called Nain; and many of His disciples went with Him, and a large crowd.
And when He came near the gate of the city, behold a dead man was being carried out, the only son of his mother; and she was a widow. And a large crowd from the city was with her.
When the Lord saw her, He had compassion on her and said to her, "Do not weep."
Then He came and touched the open coffin, and those who carried him stood still. And He said, "Young man, I say to you, arise."
So he who was dead sat up and began to speak. And He presented him to his mother.
Then fear came upon all, and they glorified God, saying, "A great prophet has risen up among us"; and, "God has visited His people."
Jesus' raising of this woman's son shows us that when Satan has apparently succeeded in destroying that which we very much need, Jesus is often waiting to provide; that He knows our need, and cares.
John 11:1-44.
No doubt one of the most famous stories in Scripture about someone being raised from the dead is a story of Lazarus, the friend of Jesus, whom He let die!
Lazarus not only died, but was buried for four days. However, the surprising element in this story is that the expressed faith of Lazarus' family, something that has been effective to the healing of the lady who was sick for 12 years, fails to bring about the desired result for this family, even though they were well-known to be a family Jesus loved to visit any time He was in their area.
This is a great story which is distinguished from our other miracle stories by this dimension of unrewarded faith in a specific outcome; a faith openly expressed by Jesus' friends, the sisters of Lazarus
In the healing stories reviewed above, when people expressed their faith in Jesus to Him and asked for a need to be met, their request was granted; the need was met. The expression of faith always was rewarded with the requested healing. But in this story Jesus, knowing the desire of the sisters, intentionally stays away from their home, thereby denying them their request.
Notice John 11: 6. "So, when He heard that he was sick, He stayed two more days in the place for He was."
But I am getting ahead! Let's read the story.
Now a certain man was sick, Lazarus of Bethany, the town of Mary and her sister Martha.
It was that Mary who anointed the Lord with fragrant oil and wiped His feet with her hair, whose brother Lazarus was sick.
Therefore the sisters sent to Him, saying, "Lord, behold, he whom You love is sick."
When Jesus heard that, He said, "This sickness is not unto death, but for the glory of God, that the Son of God may be glorified through it."
Now Jesus loved Martha and her sister and Lazarus.
So, when He heard that he was sick, He stayed two more days in the place where He was.
Then after this He said to the disciples, "Let us go to Judea again."
The disciples said to Him, "Rabbi, lately the Jews sought to stone You, and are You going there again?"
Jesus answered, "Are there not twelve hours in the day? If anyone walks in the day, he does not stumble, because he sees the light of this world.
"But if one walks in the night, he stumbles, because the light is not in him."
These things He said, and after that He said to them, "Our friend Lazarus sleeps, but I go that I may wake him up."
Then His disciples said, "Lord, if he sleeps he will get well."
However, Jesus spoke of his death, but they thought that He was speaking about taking rest in sleep.
Then Jesus said to them plainly, "Lazarus is dead.
"And I am glad for your sakes that I was not there, that you may believe. Nevertheless let us go to him."
Then Thomas, who is called Didymus, said to his fellow disciples, "Let us also go, then we may die with Him."
So when Jesus came, He found that he had already been in the tomb four days.
Now Bethany was near Jerusalem, about two miles away.
And many of the Jews had joined the women around Martha and Mary, to comfort them concerning their brother.
Then Martha, as soon as she heard that Jesus was coming, went and met Him, but Mary was sitting in the house.
Now Martha said to Jesus, "Lord, if You had been here, my brother would not have died.
"But even now I know that whatever You ask of God, God will give You."
Jesus said to her, "Your brother will rise again."
Martha said to Him, "I know that he will rise again in the resurrection at the last day."
Jesus said to her, "I am the resurrection and the life. He who believes in Me, though he may die, he shall live.
"And whoever lives and believes in Me shall never die. Do you believe this?"
She said to Him, "Yes, Lord, I believe that You are the Christ, the Son of God, who is to come into the world."
And when she had said these things, she went her way and secretly called Mary her sister, saying, "The Teacher has come and is calling for you."
As soon as she heard that, she arose quickly and came to Him.
Now Jesus had not yet come into the town, but was in the place where Martha met Him.
Then the Jews who were with her in the house, and comforting her, when they saw that Mary rose up quickly and went out, followed her, saying, "She is going to the tomb to weep there."
Then, when Mary came where Jesus was, and saw Him, she fell down at His feet, saying to Him, "Lord, if You had been here, my brother would not have died."
Therefore, when Jesus saw her weeping, and the Jews who came with her weeping, He groaned in the spirit and was troubled.
And He said, "Where have you laid him?" They said to Him, "Lord, come and see."
Jesus wept.
Then the Jews said, "See how He loved him!"
And some of them said, "Could not this Man, who opened the eyes of the blind, also have kept this man from dying?"
Then Jesus, again groaning in Himself, came to the tomb. It was a cave, and a stone lay against it.
Jesus said, "Take away the stone." Martha, the sister of him who was dead, said to Him, "Lord, by this time there is a stench, for he has been dead four days."
Jesus said to her, "Did I not say to you that if you would believe you would see the glory of God?"
Then they took away the stone from the place where the dead man was lying. And Jesus lifted up His eyes and said, "Father, I thank You that You have heard Me.
"And I know that You always hear Me, but because of the people who are standing by I said this, that they may believe that You sent Me."
Now when He had said these sayings, He cried with a loud voice, "Lazarus, come forth!"
And he who had died came out, bound hand and foot with grave-clothes, and his face was wrapped with a cloth. Jesus said to them, "Loose him, and let him go."
It was after Lazarus died, our story tells us, that Jesus went to visit the family. Then the apostle John in his gospel record of this event shows us why Jesus waited to go to the family- His very good friends. He could raise the dead as easily as He could heal the sick. But many people did not know this. Jesus' waiting to go to the family revealed a dimension of His character that was unknown to His friends and their acquaintances. In this revelation He gives to them a blessing that they did not know was available to be asked for.
The Resurrection of Lazarus
reveals a God who is willing to enlarge our concept of Him; to let us know that when Satan has apparently gained a final victory, Jesus is able to bring us the greatest joy and proof of His power and care.
The Self-portrait
is of an intelligent One filled with love, compassion, and power; a parent inviting His children to a larger share in His life.
Miracles of Jesus, Class 3- Miracles of exorcism, or, casting out devils
Our first story in this class of Jesus' acts is a great one! It is a story of Jesus being confronted directly by an evil spirit in church! The record of this event is found in
Mark 1: 21-28, 32-34.
Then they went into Capernaum, and immediately on the Sabbath He entered the synagogue and taught.
And they were astonished at His teaching, for He taught them as one having authority and not as the scribes.
Now there was a man in their synagogue with an unclean spirit. And he cried out, saying, "Let us alone! What have we to do with You, Jesus of Nazareth? Did You come to destroy us? I know who You are- the Holy One of God!"
But Jesus rebuked him, saying. "Be quiet, and come out of him!"
And when the unclean spirit had convulsed him and cried out with a loud voice, he came out of him.
Then they were all amazed, so that they questioned among themselves, saying, "What is this? What new doctrine is this? For with authority He commands even the unclean spirits, and they obey Him."
This story reveals that the Devil and/or his agents can go any place people can go. It also shows us that when people have fallen under the power of Satan to the extent they are not able to speak of their need, Jesus is able to give the freedom that is longed for.
In the stories we have reviewed above in Class 1 of the healing stories, we saw that some of the people who were healed had not expressed faith, some of the people who were healed had requested healing, and some of those who were healed were people who had had healing requested for them by someone else.
These observations appear at this point in our study because they appear to be reflective of basic principles underlying Jesus' way of relating with those He intends to help. This observation is made in this place because we seem to be seeing the same principles pushing up in this study of the casting out of demons.
In the story of the demon who went to church, for example, just reviewed above, the presence of Jesus was sufficient reason for the demon to cause suffering to the one in whom it was dwelling, and who was subsequently freed from the torments of the evil spirit, by Jesus, but without anyone being seen who asked for that help.
The Self-portrait
is of the Reader of hearts.
Mark 9:17-27.
The story we are going to revisit next is again one where the victim does not ask for help; rather it is someone else, the victim's father, who asks for the deliverance on behalf of his son, something that we have seen being done before; only in this story there is an added dimension; the father who asks for a blessing for his son receives a deliverance for himself that he did not ask for!
But I am getting ahead! Let's go back to the start and read the central portion of the story.
Then one of the crowd answered and said, "Teacher, I brought You my son, who has a mute spirit.
"And whenever it seizes him, it throws him down; he foams at the mouth, gnashes his teeth, and becomes rigid. So I spoke to Your disciples, that they should cast it out, but they could not."
He answered him and said, "O faithless generation, how long shall I be with you? How long shall I bear with you? Bring him to Me."
Then they brought him to Him. And when he saw Him, immediately the spirit convulsed him, and he fell on the ground and wallowed, foaming at the mouth.
So He asked his father, "How long has this been happening to him?" And he said, "From childhood.
"And often he has thrown him both into the fire and into the water to destroy him. But if You can do anything, have compassion on us and help us."
Jesus said to him, "If you can believe, all things are possible to him who believes."
Immediately the father of the child cried out and said with tears, "Lord, I believe; help my unbelief!"
When Jesus saw that the people came running together, He rebuked the unclean spirit, saying to it: "Deaf and dumb spirit, I command you, come out of him and enter him no more!"
Then the spirit cried out, convulsed him greatly, and came out of him. And he became as one dead, so that many said, "He is dead."
But Jesus took him by the hand and lifted him up, and he arose.
The central element that this story adds to our growing understanding of Jesus and His way of treating people lies in the revelation of the ability for the faith which seeks help for another to gain a blessing for the one interceding for the one in need.
In this case, the faith which brings healing to the son is the gift of God to the intercessor, the father of the possessed boy; the faith which was required for his son to be healed.
In this passage we find a revelation in parallel; first we find an account of the life of a young man during that time he is under the control of the evil spirit. The father, in giving this account, reveals that the boy has been living an existence nobody wants.
The parallel accounting of the life of the boy is a picture in motion; Jesus lifting up the boy, freed, from the ground where he has been wallowing, and presenting him whole to his father and to the crowd.
The parallel revelations are of the works of the Devil, and of the redemption that is available through Jesus; the Divine One from the Father's glory stooping to separate people from their captor.
In this story Jesus' work is that of Deliverer; it is to be noted that Jesus does not ask how the son came to be in that condition. He simply reveals His willingness to respond to this human need- but not apart from an expression of faith. Jesus, the One who asks, "What can I do to help?"
Miracles of Casting out demons are acted parables; revealers of the desire of Jesus for His children.
The Self-portrait
is of the Healer of both body and soul; the One with ultimate authority- the future is guaranteed.
Miracles of Jesus, Class 4- Nature Miracles
This class of miracles, the last class in our review, which we have designated class four, is that group of miracles, which have, as the object of the action taken by Jesus, events or actions occurring in the natural world. These acts seem to draw from their observers an interest in Jesus and who He is that goes beyond the responses we have seen to any of His miracles of healing, or raising the dead, or even His direct confrontations with the evil spirits who terrorized the people they were able to gain control over- even when the evil spirit was in church!
The people who are participants, or even just observers, of this class of miracles all seem to ask the same question- what manner of man is this? It seems that Jesus greatest impact on the people came from these confrontations with nature.
Jesus acts were participants in His teachings.
It has been said of Jesus' teachings about nature that His words placed the teachings of nature in a new aspect and made them new revelation; that He could speak of the things which His own hands had made, for they had qualities and properties that were peculiarly His own; that in nature, as in the Old Testament Scriptures, divine, momentous truths are revealed; and in His teaching about nature Jesus laid these open before the people, bound up with the beauty of natural things.
In the Old Testament scriptures, which were the only Bible Jesus' hearers had, the New Testament not yet being written, the sea is often the habitation of dragons or forces of evil. The Greek word (LXX) for wind is the same Greek word that carries the meaning of spirit. Therefore a story in the Bible of a storm on the sea, with wind and waves, can be a symbol of evil spirits on a rampage. It is sometimes also suggested that a ship in Scripture is a symbol of the church. But I am getting ahead again!
Mark 4:35-41.
On the same day, when evening had come, He said to them, "Let us cross over to the other side."
Now when they had left the multitude, they took Him along in the boat as He was. And other little boats were also with Him.
And a great windstorm arose, and the waves beat into the boat, so that it was already filling.
But He was in the stern, asleep on a pillow. And they awoke Him and said to Him, "Teacher, do You not care that we are perishing?"
Then He arose and rebuked the wind, and said to this sea, "Peace, be still!" And the wind ceased and there was a great calm.
But He said to them, "Why are you so fearful? How is it that you have no faith?"
And they feared exceedingly, and said to one another, "Who can this be, that even the wind and the sea obey Him!"
When Jesus is awakened to the storm with the sea-water already partly filling the boat He and the disciples are riding in, the symbolic message is rich. The church (the ship) is apparently about to sink into the forces of evil, with Christ in its midst. Jesus' presence brings no obvious saving effect until His people call on Him for help.
It is of great interest to note that when He stands up and speaks to the storm, He says, Be Quiet, Be muzzled (grk). These are the same words that He spoke to the evil spirit in church that we read in Mark 1:25.
In this story of the stilling of the storm we find One who can speak to the storms in our lives, and bring us peace, if we ask.
The fact that He is awakened from sleep not only points to His complete trust in the protecting power of His heavenly Father, within which He so consciously moves, but to the great victory to be realized by His resurrection; death often being presented in Scripture as a sleep for the righteous. It is also of much interest to note that as our pattern He made use of no help that is not available to us. His miracles for others are our assurance that He can provide for us, but He worked none for Himself. He is dependant on the Father for His personal safety, as we are, for He is the pattern for the Christian life for us.
The Self-portrait
in this story is of the ever watchful One sleeping.
(See Matthew 14:13-21 for this next story.)
When Jesus heard that John the Baptist had been put to death He went by boat to a deserted placed by Himself. But when the multitude heard it they followed Him on foot from the cities.
And when Jesus went out He saw a great multitude; and He was moved with compassion for them, and healed their sick.
When it was evening His disciples came to Him saying, "This is a deserted place and the hour is already late. Send the multitude away that they may go into the villages and buy themselves food."
But Jesus said to them, "They do not need to go away. You give them something to eat."
And they said to Him, "We have here only five loaves and two fishes."
Jesus said, "Bring them here to Me."
Then He commanded the multitude to sit down on the grass. And He took the five loaves and two fish, and looking up to heaven, He blessed and broke and gave the loaves to the disciples; and the disciples gave to the multitudes.
So they all ate and were filled, and they took up twelve baskets full of the fragments that remained.
Now those who had eaten were about 5000 men, besides women and children.
In the feeding of the 5000 men plus women and children we meet a Jesus who is the bread of life. If the disciples had understood this miracle they would have known who Jesus was, because this miracle points to the communion service; to the One who not only provides for the daily needs we have, but Who gives us life.
The great point of this miracle is that it assures us that we do not have to leave Jesus, even in this world, to have our needs met. This miracle is our daily life's life insurance.
The Self-portrait
is of the Great Provider.
Matthew 14:22-32.
Our final story of this review is one of the greatest of the storm stories. It is the conclusion to the story of the feeding of the 5000 men , plus women and children , which we have just revisited. This story occurs on the same day. We would say we were on our way home, when the strangest thing happened!
Immediately Jesus made His disciples get into the boat and go before Him to the other side, while He sent the multitudes away.
And when He had sent the multitudes away, He went up into a mountain by Himself to pray. Now when evening came, He was alone there.
But the boat was now in the middle of the sea, tossed by the waves, for the wind was contrary.
Now in the fourth watch of the night Jesus went to them, walking on the sea.
And when the disciples saw Him walking on the sea, they were troubled, saying, "It is a ghost!" And they cried out for fear.
But immediately Jesus spoke to them, saying, "Be of good cheer! It is I; do not be afraid."
And Peter answered Him and said, "Lord, if it is You, command me to come to You on the water."
So He said, "come." And when Peter had come down out of the boat, he walked on the water to go to Jesus.
But when he saw that the wind was boisterous, he was afraid; and beginning to sink he cried out, saying, "Lord, save me!"
And immediately Jesus stretched out His hand and caught him, and said to him, "O You of little faith, why did you doubt?"
And when they got into the boat, the wind ceased.
Than those who were in the boat came and worshiped Him, saying, "Truly You are the Son of God."
Jesus walking on the sea, in the storm, on the water with Peter, shows us that with Him as our focus we are safe anywhere. That He and His constant followers have victory over evil, even when it is on a rampage. But we also see in this experience that when the storms around us draw our attention away from Jesus, we immediately began to be overcome.
The most surprising message from this picture of two walking on water is of Jesus beginning to let His disciple get wet; "and beginning to sink he cried out, saying, 'Lord, save me!'"
Miracles as Self-portraits
show to us the power of the Divine King.
Miracles as Mirrors
reflect to us the character of God.